Labs & X-Rays in The Bronx and Queens
Walk In Today for On-Site Testing Services
In addition to our medical services for non-life-threatening injuries and illnesses, Rapid MD Urgent Care clinic is outfitted with an on-site laboratory and digital X-rays services so you can have a more comprehensive healthcare experience. This means your testing results will be produced more quickly so you can be diagnosed faster and you can get back to your everyday life sooner.
Whether you need blood work or to check for a fracture or some other type of diagnostic imaging test via digital X-ray, our diagnostic services ensure you get quick care right away and without the need to make a prior appointment.
Need a lab test or X-ray in The Bronx or Queens? Simply walk into our urgent care clinic at Rapid MD Urgent Care or call (833) 391-2270 for The Bronx location or (718) 618-6196 for our Queens location for further information. You can also contact us online by filling out our simple online contact form.
Conveniently Serving Queens, The Bronx & Beyond

Walk In & Feel Welcome in Our Comfortable Waiting Room

Providing High-Quality Medical Care
"All the staff were courteous, especially Samantha. I would recommend them to everyone. I was treated like a king during my visit. Thank you so much Rapid MD"

- Dervin C.

"The staff at Rapid MD on Merrick Blvd in Springfield are very courteous and professional. I've been there on many occasions and always have a friendly encounter with the staff. Keep up the good work."

- Richard B.

"Amazing Outstanding & Stupendous Service. She made the process so easy and fun! Thanks Rapid MD for your rapid service!! :))"

- Natasha R.
Injuries & Ailments We Can Detect
Rapid MD Urgent Care can diagnose the following injuries and illnesses through our diagnostic equipment and lab tests:
Fractures
Lung infections
Bone tumors
Splinters
Sports injuries
Strep throat
Mononucleosis
The flu
Drug and alcohol testing
Pregnancy
CBC blood count
Sexually transmitted infections (STI/STDs)
Blood glucose
Urinalysis
And more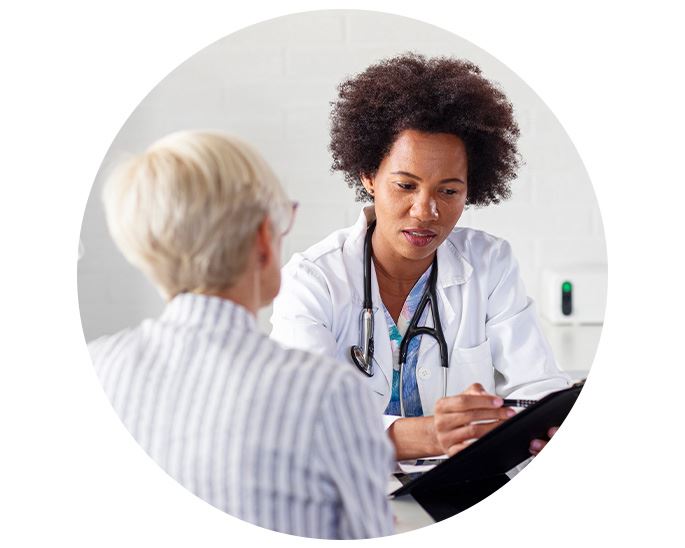 Come to Rapid MD Urgent Care for a Quick & Accurate Diagnosis
Rapid MD Urgent Care has local walk-in clinics both in The Bronx and Queens. We are eager to help our community with both their urgent care and primary care needs and prescribe the right treatment so they can recover. Because the proper diagnosis is essential for that to happen, we have the added convenience of having on-site lab testing and X-ray equipment so you don't have to go to another facility for these services.
Do you need X-rays or lab services? We've got you covered! Call today at (833) 391-2270 for The Bronx location or at (718) 618-6196 for our Queens location to learn more or contact us online today. No appointments are necessary.
Let's Talk
We're Here For You 24/7
Fill out the form below and we will be in touch with you shortly.
Monday - Friday: 8 AM - 8 PM
Saturday & Sunday: 10 AM - 6 PM

(833) 391-2270

Monday, Wednesday, Friday: 8 AM – 10 PM
Tuesday, Thursday: 8 AM – 8 PM
Saturday & Sunday: 10 AM  – 6 PM

(718) 618-6196